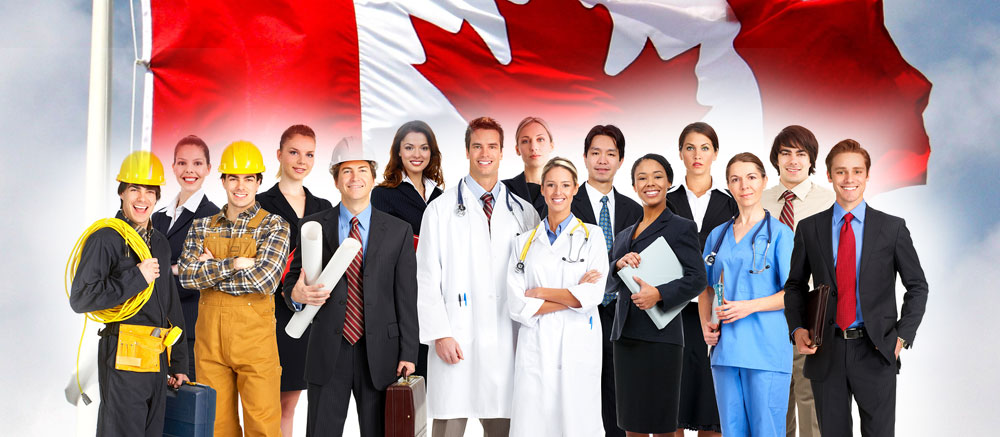 Federal Skilled Worker Program
The Federal Skilled Worker Program also knows as Federal Skilled Worker class, is Canada's most common Immigration program under Express Entry, for candidates with a high level of Education, qualifying and continuous professional work experience.
This program uses 'Points System' in order to assess the eligibility and final points/scores of an applicant based on different factors such as:
Age (Maximum 12 Points)
Education (Maximum 25 Points)
Work Experience (Maximum 15 Points)
Language Skills (Maximum 28 Points)
Arranged Employment in Canada (Maximum 10 Points)
Adaptability Points (Maximum 10 Points)
These factors are part of a 100-point grid used to assess eligibility for the Federal Skilled Worker Program. Currently the Pass Mark is 67 Points.
In order to eligible under F.S.W Program, Candidates must have minimum Requirements:
A. Work Experience: Candidates must have a minimum of 12-months of full-time, skilled work experience, or an equivalent amount in part-time experience. The Work experience must be continuous and only in a single occupation. Experience gained must be in an occupation at National Occupation Classification (NOC) Skill Level 0, A, or B groups:
NOC O: Managerial Jobs
NOC A: Professional Jobs
NOC B: Technical Jobs and Skilled Trade Occupations
B. Language Proficiency: Must prove language proficiency with an Approved Language Test in English or French with a minimum of CLB (Canadian Language Benchmark) Level 7 in all 4 abilities (Reading, Writing, Listening and Speaking)
As of October 2020, additional points (UPTO 50) can be gained for strong 2 nd language skills (French). If scores in all four French language skills are NCLC 7 or higher, candidates can get:
a) 25 additional points if scored CLB 4 or lower in English (or if no English test was taken, only French)
b) 50 additional points if scored CLB 5 or higher on all four English skills
C. Education: Must have completed a minimum education equal to the completion of a Canadian high school diploma. If Education was gained within Canada, a copy of Certificate, Diploma or Degree must be issued from an eligible DLI in Canada
If Education was completed outside Canada, an 'ECA (Educational Credential Assessment) report for Immigration Purposes' must be provided showing the Educational level as per Canadian Education Standards
D. Proof of Funds: Candidates must be able to prove financial stability with having enough money needed for Settling in Canada, unless already working in Canada or already have a valid full-time Job Offer from a Canadian Employer
E. Points Grid Score: All Federal Skilled Worker candidates must score a minimum of 67 points out of 100 based on 6 factors, in order to be eligible for this program.
F. Residence: Must plan to live outside the province of Quebec
G. Inadmissibility: Candidates must not have Health, Criminality or any other Inadmissibility
Contact our Office and Experienced Team to find out more about securing your Canadian Residency via the FSW Program.
To find out if you are eligible for this, please fill out a free online assessment form today.
Get in touch for Federal Skilled Worker Program ?
Please try to include as many details you can.