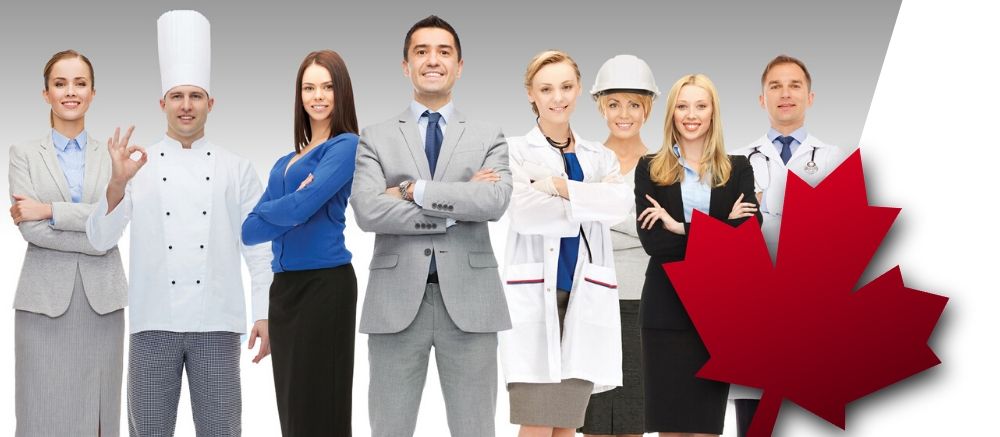 Express Entry is a system used by Canadian Government to manage Permanent Residency Applications from Skilled workers and Professionals abroad. Express Entry was created on January 1st 2015 to fill the skilled labor shortages in Canada. With a growing economy, rich Natural Resources such as Oil, Gas, Timber and Minerals and extensive labor shortages the demand for Skilled Workers and Professionals abroad became vital to Canada's Economic Development. The system boasts express (expedited) migration of Professionals to Canada with an average processing time of 6-8 months*.
Express Entry is a very competitive system, ranking eligible candidates against one another and then inviting the best ranking candidates to apply for Canadian permanent resident status. It uses a points-based system to automatically rank qualified candidates and select the highest- ranking candidates amongst the Pool through various 'Rounds of Invitations' facilitated by Immigration Canada. This system of points allotment is called the Comprehensive Ranking System (CRS) and the core factors considered are Age, Level of education, Language proficiency in English and/or French, Canadian Work Experience plus Foreign Work Experience and Canadian Adaptability.
The system currently runs three different Federal Economic Immigration Programs:
Federal Skilled Worker Class (FSW)
Federal Skilled Trades Class (FST)
Canadian Experience Class (CEC)
Contact our office for all your Work Permit related concerns. We'll be able to assess your profile and accordingly guide you for the specific category of Work Permit suited as per your circumstances.
To find out if you are eligible for this, please fill out a free online assessment form today.
Get in touch for Express Entry Visa ?
Please try to include as many details you can.