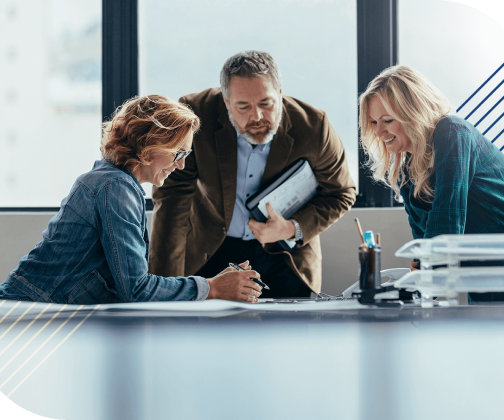 Immigration Services
From Experienced Agents
Canko Immigration & Settlement Services Inc is a registered and certified Canadian Immigration and Settlement services provider headed in Brampton, Canada. Our team comprises of Registered Canada Immigration Consultant with years of combined Industry experience and expertise. Over the years, we have helped a diversified clientele and their families a smooth and successful relocation to Canada.
CanKo Immigration offers a wide scope of services for Temporary visitors to Business Investors, Students, Temporary Foreign Workers, Individuals looking for family reunifications, Permanent Residents looking to reunite with their Parents and Labor Market solutions for Employers. Immigration can be a very Long, Intimidating process with abrupt changes in Rules and Law. Whether planning for a Visit, Study or join loved ones permanently, we provide expert assistance to help you thoroughly understand and choose the best options suited from vast programs for migrating to Canada.
We are renowned for our highly organized and client-driven approach, making Client Satisfaction, Retention and making processes hassle free. Our team is committed to soaring standards of Ethics, Integrity and Professionalism. As our tagline says 'Streamlining your migration to Canada' we will be able to guide you step by step, communicate with you pro-actively and implement strategies to get your case application ready in the most effective and efficient way from the initial meeting till the end result of your case.
Canko Immigration & Settlement
Services Inc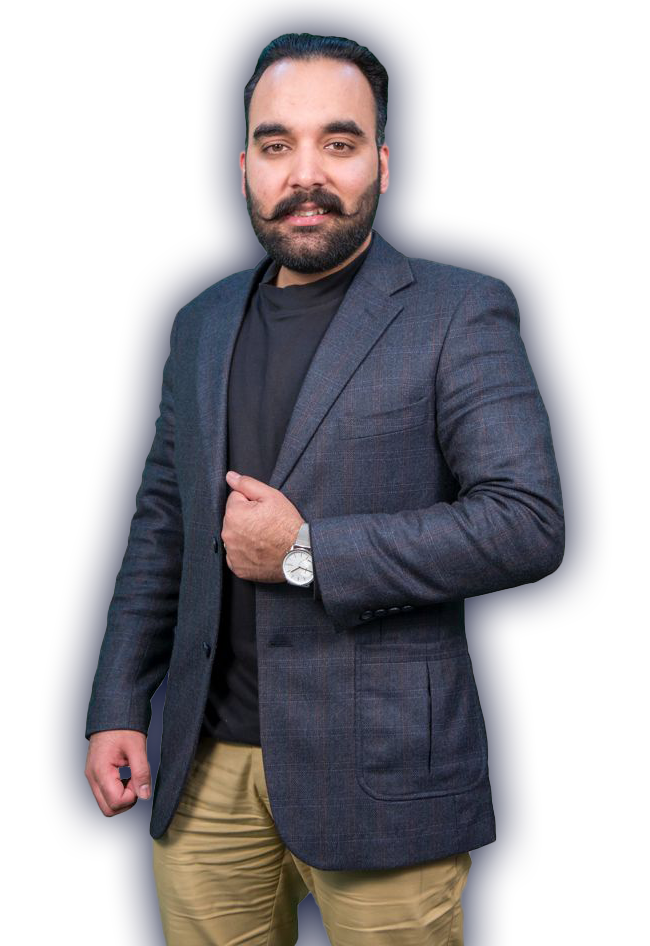 Ishwandeep Komal is the Founder and CEO of Canko Immigration and Settlement Services Inc. He is a Regulated Canadian Immigration Consultant (RCIC) as well as a member of Immigration Consultants of Canada Regulatory Council (ICCRC), which is the national regulatory body designated by the Government of Canada to safeguard consumers seeking the services of Canadian Immigration Consultants. He holds a diploma in Immigration Consulting, Post-Graduation in International Business Management and a Bachelor's of Business Administration.
According to Government of Canada's Federal Department (Immigration, Refugees and Citizenship Canada) only an Authorized Representative can charge you a Fees for Immigration Consulting and related services.
At any time, you can check this information and our status below:
Ishwandeep initially migrated to Canada as a student in 2010 for higher education at Humber College in Toronto. Had to go through numerous odd jobs to support himself in his early Canadian Life. Like majority of immigrants he also experienced the daunting & long process of his transitioning from a Student to becoming a Canadian Permanent Resident. The life of an immigrant can be quite hard initially facing a totally new culture, finding employment and accommodations, getting used to Transportation, Government, Medical and other services specially if there is no family or friends already in Canada. That's the time when he developed a desire to enter the field of Immigration to help thousands of immigrants seeking help in complex immigration matters in a candid, effective and client satisfaction-oriented approach.
Sticking to his professional desire and goals to help more and more people, CanKo Immigration and Settlement Services Inc was formed in Brampton in 2019.
Canko Immigration is the Best Immigration Consulting firm in Brampton, Mr. Ishwandeep is very knowledgeable and helpful. I strongly recommend their services to my friends and family. Their prices are very competitive and their communication is very clear and fast

Bobby Randhawa

Had a great experience with CanKo Immigration Canada. Very helpful and reasonably priced. They filed for my Post Graduate Work Permit application. I was guided properly including all the process, fees and timeline. Ishwandeep Komal is a very knowledgable Immigration professional. All my queries were answered promptly & even after filing the application. Highly recommended !!

Ravi Boparai

I just got my Spousal Open Work Permit Visa via CanKo Immigration. Ishwandeep Komal has been very helpful throughout our process. He is indeed one of the best Immigration Consultants. We applied in Aug 2020 & got the final approval in September 2021. Before final submission, all details of our application were reviewed & discussed thoroughly. Their prices are very reasonable. Mr Komal patiently answered all our queries till the result. CanKo Immigration is one of the best Immigration Services provider in Brampton. Highly recommended taking their help in any Immigration matters ✨👌.

kulwinder girn